Section 508 and WCAG 2.0 conformance solutions for your documents.
Free Document Accessibility Evaluation
We offer free testing of MS Word, MS PowerPoint, and PDF document formats. Get your free document evaluation today!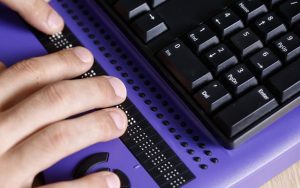 Meet your accessibility conformance goals with our comprehensive document accessibility services. We provide end-to-end solutions for document accessibility including: document assessment with assistive technology devices, repair and remediation of accessibility errors, and publishing in a range of electronic formats.
Why is document accessibility important?
Document accessibility is often overlooked when evaluating conformance for accessibility standards—yet inaccessible documents are often the greatest barrier to people with disabilities. Common document accessibility problems include: missing alternate text descriptions for images, reading order problems, documents missing structural elements, and more.
Our integrated document accessibility solutions include: document assessment, document repair and remediation, document publishing, and PDF repair.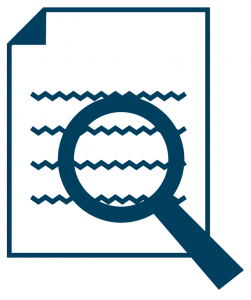 Document Assessment with Assistive Technology Devices
Aurora offers document accessibility assessment services to identify and characterize accessibility barriers. Our accessibility specialists use assistive technology devices (such as screen readers) to get an accurate picture of the accessibility of your documents. We provide testing and repair of documents in popular formats including: MS Word Format, MS Power Point, Portable Document Format (PDF), InDesign, and more.
After testing your documents for accessibility errors, we'll deliver a detailed report summarizing any accessibility barriers with recommendations for repair and remediation.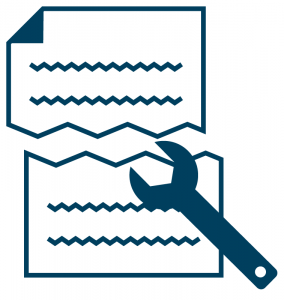 Document Accessibility Repair and Remediation
Aurora provides document accessibility repair and remediation services to ensure that your documents comply with Section 508 and ADA laws. We'll format your original source documents to ensure full compatibility with assistive technology devices, including:
Adding alternate text descriptions for images and graphics
Updating document reading order for screen readers, braille displays, etc
Adding formatting for tables, forms, and links
And more
Once we've updated your documents for accessibility, we'll test them again with a screen reader to ensure compatibility and accessibility with assistive technology devices.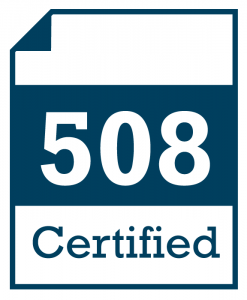 Accessible Document Publishing
Once we've updated your source documents for accessibility, we'll help you choose the best format for electronic distribution. Our accessible publishing solutions include:
Document publishing in tagged PDF format
File optimization for Web and email distribution
PDF Repair Services
Don't have the source files for your documents? No problem. Aurora provides PDF repair and tagging services to ensure that your documents are WCAG 2.0 and Section 508 compliant. Our PDF repair services include:
Tagging for Assistive Technology Devices
Optical Character Recognition and Repair
Document Testing with Assistive Technology Devices
Get Started Today
Get on the fast track to achieving your accessibility compliance goals with our document accessibility solutions.