Aurora provides professional accessibility training services for businesses and non-profits. Leverage our expertise in accessible information technology to:
Increase awareness about accessibility issues in your organization
Build organizational capacity for accessibility
Maintain compliance with Section 508 and WCAG 2.0
We offer professional development series for Web developers, business leaders, and educators:
Accessible Publishing Techniques for Web Developers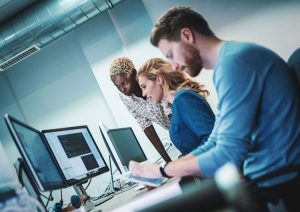 With ADA lawsuits on the rise, it's critical that Web development teams have the tools to deliver accessible websites and web applications. This training series provides an introduction to the W3C's Web Content Accessibility Guidelines, and covers real world techniques for developing, testing and verifying websites for accessibility.
Accessible Publishing Techniques for Business Professionals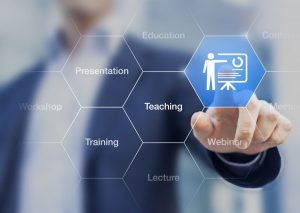 Protect your business from an ADA lawsuit and reach a wider audience for your products and services. This training series covers Section 508 and ADA law, and techniques for publishing accessible documents, presentations and forms.
Accessible Publishing Techniques for Educators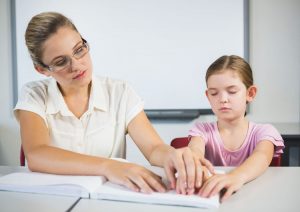 With student outcomes in education increasingly tied to technology, it's critical that educators have the tools to present, publish, and share curriculum in accessible formats. This training series covers techniques for publishing accessible presentations and documents, techniques for publishing accessible content on the Web, and techniques for creating accessible forms.
Chose a Proven Leader in Accessibility Training Services
Aurora has been providing accessibility training for businesses and non-profit organizations for over ten years. Leverage our experience and expertise to help you achieve your accessibility compliance goals.