Our Process
Aurora provides best-in-class website accessibility services for businesses, government agencies, and non-profit organizations. Our process includes comprehensive accessibility audits, repair, and certification for WCAG 2.0 and 2.1 conformance.
Our services include accessibility audits and certifications, technical support, accessibility repair, and conformance monitoring to help you achieve compliance with ADA Title III and Section 508.

Get actionable information to improve the accessibility of your website! Aurora provides website accessibility audits to identify and document major barriers to accessibility.

Develop a comprehensive plan to achieve compliance with Section 508 and ADA Title III. Aurora provides conformance planning service to help you achieve compliance quickly.

Need help fixing an inaccessible website? Aurora provides direct support to quickly update and repair your website for accessibility compliance.

Ready to test your website for accessibility compliance? Our website accessibility evaluation services include both manual and automated testing.

Need to certify your website for accessibility conformance? Aurora provides website accessibility certification services to verify and document accessibility conformance.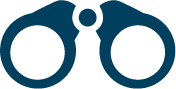 Need help keeping your website compliant? Aurora offers accessibility conformance conformance monitoring solutions to meet your needs.

Have your own development team? Aurora offers technical support and training to meet your compliance needs.
Not sure what service you need?
Contact us today for a FREE consultation or request a quote for services.