Accelerate your website with our website performance optimization services.
Don't let a slow website sink your online business! Aurora provides website performance evaluation, upgrades, and monitoring to help increase engagement, and improve your sites placement in search engines. Our services include:
Performance Evaluation and Reporting
FREE Website Performance Evaluation
Get actionable information to improve the performance of your website in search engines, and achieve better user engagement, conversions and sales.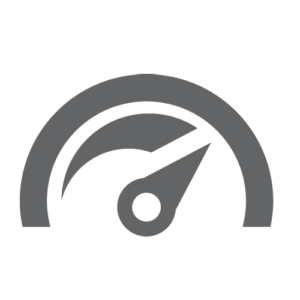 Our website performance experts will analyze your website using automated assessment tools to identify and characterize performance bottlenecks. From preliminary performance tests, we'll identify resources that contribute to web page latency.
What We Test
On-page resources: images, embedded fonts, cascading style sheets (CSS), and Javascript (JS).
Off page resources: embedded videos, third party APIs (i.e. Facebook feeds) and scripts, and web fonts.
Our engineers will analyze results from website performance testing, and compile results in a website performance evaluation report. Once our team has completed an initial evaluation of your website, we'll meet with you to discuss our findings, and present recommendations to improve the performance of your website.
Performance Upgrades
Our Web development team will review the performance evaluation report for your website to identify and characterize performance errors. We'll then prioritize upgrades for your website including:
Minification of Javascript (JS) and Cascading Stylesheets (CSS) – the scripts and stylesheets required to render your website can be very large, and can take up considerable bandwidth to download. We'll optimize JS and CSS to speed delivery of these resources to the web browser.
Page and database caching – database queries can be very resource intensive. Page caching frees up valuable server resources by storing the results of queries as static HTML pages.
Image Optimization – Depending upon the size and resolution of images, these resources can put a significant load on a web server. Our web development team will work to compress and optimize images for delivery to the browser.
Once we've completed upgrades to your website, we'll re-test pages to verify the success of performance updates. We'll document our findings, and deliver these to you in the form of a final performance evaluation report. This report will include recommendations for performance monitoring to ensure that your site continues to perform well over time.
Performance Monitoring and Maintenance
Aurora offers website performance monitoring solutions to ensure that your website continues to perform well in benchmark tests and search engine results. Our performance monitoring solutions include monthly performance scans, online performance reporting, and performance optimization of web pages, images, scripts, etc.
Request a Quote
Choose a leader in Website Performance Solutions, and take the first step towards a better experience for your users.