May 17, 2023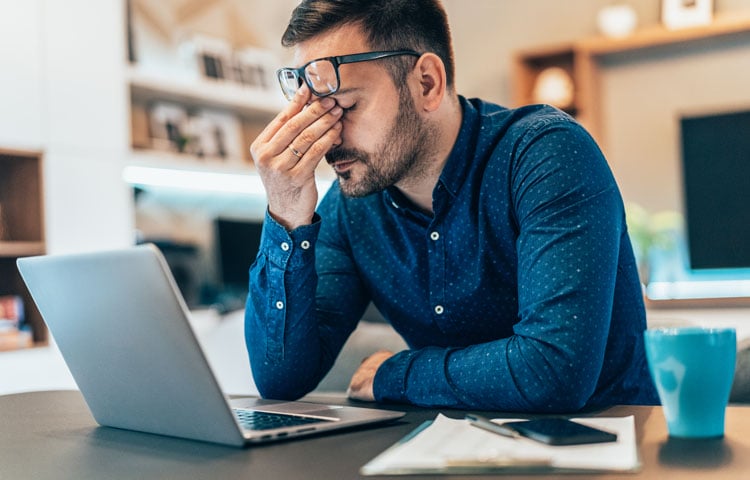 As the market for accessibility services becomes flooded with providers offering a quick fix and one-size-fits-all approach to website accessibility, it's more important than ever to do your homework and make informed decisions. Common accessibility pitfalls include:
Relying on quick fixes to address accessibility issues
Failure to properly vet the qualifications of development teams
Failure to implement recommendations of accessibility experts or to retest websites periodically to verify and document accessibility conformance
Here are some quick tips to avoid common pitfalls, and to ensure that your website works well for assistive technology users.
Beware of Quick Fixes
Today, there are many services and plugins promising a quick fix for website accessibility issues. Many of these services act as overlays, and do not fix underlying accessibility problems including keyboard accessibility, accessibility of non-text content, etc. By failing to address these fundamental issues, overlay solutions can expose website owners to unexpected liability.
In 2022, 575 companies using overlay accessibility solutions were sued for failing to make their websites accessible for assistive technology users (according to UsableNet's 2022 Year End Report).
Be wary of any fully automated accessibility solutions that promise a quick fix for accessibility compliance. Properly addressing accessibility requires coding your website for accessibility, and testing website pages to ensure accessibility for assistive technology (AT) users.
Choose the Right Developer
When choosing a new developer for your website, it's important to consider accessibility during the procurement process. This means asking some pointed questions about accessibility including:
How long has your company been developing accessible websites?
How do you test your websites to ensure that they are accessible for people with disabilities?
Do you have accessibility experts on staff (including AT / screen reader users)?
Do you provide accessibility audits and certifications for new websites? If yes, what documentation do you provide?
Beware of any companies that exclusively employ automated testing to verify accessibility conformance. Evaluating websites for accessibility requires testing a representative sample of pages with both automated and manual tools (including a screen reader). The W3C's Website Accessibility Conformance Evaluation Methodology (WCAG-EM) outlines a comprehensive process to testing and verifying compliance with the Web Content Accessibility Guidelines (WCAG 2.0/2.1).
For developers that do provide a guarantee of conformance, it's important to request documentation of accessibility conformance (including a completed VPAT / accessibility report). A completed VPAT is a technical document that highlights the accessibility features of a website, along with any areas where the website does not conform to WCAG 2.0/2.1.
Hire an Accessibility Expert
If your developer is not able to provide accessibility evaluation / certification services for your website, it's best to seek professional help to ensure that your website is fully accessible for people with disabilities. Accessibility experts are experienced using assistive technology, and can identify accessibility errors that automated tools would likely miss (i.e. keyboard accessibility problems).
When you consider the additional liability from an inaccessible website, hiring an accessibility expert is a great investment and can help your organization avoid unwanted legal liability, and potential loss of state / federal funding streams.
Ensure that Your Website Remains Compliant
Once your website has been tested for conformance with the Web Content Accessibility Guidelines (WCAG 2.0/2/.1), it's important to ensure that your website remains compliant as new content is added. Here are some recommendations:
Ensure that staff are trained in publishing techniques for website accessibility.
Conduct regular audits / certification of your website to verify and document conformance.
Collect user feedback regarding the accessibility of your website, and proactively address any concerns quickly and efficiently.
At Aurora, we recommend re-certifying your website once per year to ensure conformance with WCAG 2.0 / 2.1. Re-certifying your site allows you to:
Identify accessibility issues introduced by new plugins, content, and other new functionality.
Provide up-to-date accessibility documentation for your website.
Conclusion
Ensuring that your website works well for people with disabilities requires careful planning, consideration and investment. This includes:
Avoiding quick accessibility fixes which do not address underlying accessibility problems.
Hiring a developer with an understanding of accessibility concepts and the resources to test and validate website themes and templates for accessibility.
Hiring an accessibility expert to test and validate your website for accessibility conformance.
Re-certifying your website annually to ensure that your website remains compliant.
By making your website accessible for AT users, you can reach the broadest audience possible, and avoid unexpected legal liability and loss of funding streams.
Need Help?
Aurora provides website accessibility audit, certification and support services. Request an estimate or schedule a free consultation today.
Resources