Choosing the right Content Management System (CMS) for your site is critical to getting the most from your business or non-profit website.
Why Use a Content Management System?
With the emergence of WordPress, Joomla, Drupal and other content management systems (CMS), its never been easier to publish and manage content on the web. Some advantages of using a CMS include:
Make updates and changes to your website directly via a Web console
Reduce long term maintenance costs
Access thousands of free plugins and modules to extend your Website
Drupal vs WordPress
Drupal and WordPress are two of the most popular open source content management systems available. As of June 2017, the market share for WordPress was about 59%, while Drupal represents about 7% of the total open source CMS installs.
Drupal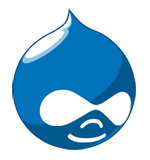 Drupal is an excellent choice for robust Web sites requiring numerous custom content types and e-commerce functionality. Here are some advantages to using Drupal CMS:
Advantages
Well established developer community with thousands of free modules.
Powerful custom content and views modules provide a robust framework for dynamic Web sites
Excellent and FREE e-commerce tools such as Ubercart, Drupal Commerce, and more.
Incredible flexibility and extensibility
Disadvantages
Higher development and maintenance costs than WordPress
Core updates require manual file and database upgrades
WordPress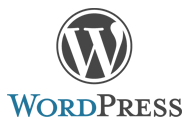 WordPress began as a blog platform, and is one of the most popular content management systems in use today. Sites that use WordPress are highly extensible and easy to manage.
Advantages
Well established developer community with thousands of free plugins
Updates and maintenance are easily managed via the WordPress dashboard. This includes WordPress core updates.
Lower maintenance costs than Drupal and other CMS systems.
Good flexibility and extensibility
Disadvantages
Some of the better e-commerce tools for WordPress are paid plugins and require a subscription
Less powerful than Drupal and other CMS platforms
And the Winner Is…
There's really no real winner as both are excellent CMS systems. We recommend using WordPress for smaller business websites as its easier and more cost-effective to manage. For e-commerce applications, we recommend using Drupal with Drupal Commerce for greater power and flexibility.
---